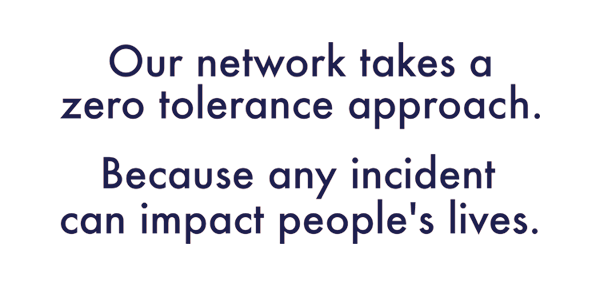 A VR experience empowering bystanders to safely intervene and report sexual harassment.
As part of our continued commitment to make sure everyone feels safe when traveling on the railway, we have produced this VR film which aims to educate bystanders to recognise acts of sexual harassment and empower them to safely intervene situations before rail staff and police can get directly involved.
What is sexual harassment?
Sexual harassment is behaviour of a sexual nature which:
violates your dignity
makes you feel intimidated, degraded, or humiliated
creates a hostile or offensive environment
This behaviour can be verbal, non-verbal, physical, and can take place online and offline.
Together we can stop sexual harassment.
No one should have to deal with this behaviour alone.
Having a shared understanding of what sexual harassment might look like will make it easier for people to look out for each other and recognise when someone may be feeling uncomfortable and may need some support.
We should all be free to travel where and when we like without feeling unsafe, violated, or intimidated.
Sexual harassment can happen to anyone, and anyone can perpetrate it. We know from research and insight from the organisations we work with that sexual harassment is disproportionately perpetrated by men against women, and against members of the LGBTQ+ community.
Sexual harassment is never the fault of the person who is targeted. It is a choice to intrude on another person and is the responsibility of the person who is making that choice. This behaviour can have a significant and debilitating impact on those who experience it and it also harms society more broadly. Sexual harassment means that some members of our society feel less valued, less safe, and less free. We don't want anyone to feel like this when using Britain's railways.
Working together
The rail industry is committed to ending sexual harassment on our trains and at our stations and we are working in partnership with British Transport Police and CrimeStoppers on this campaign to do just that. We have also been supported by some fantastic specialist support services .
Our Partners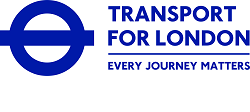 In Consultation With

This campaign is part of a broader national strategy that aims to tackle sexual harassment on the railway, by making it clear what sexual harassment is, and highlighting how we can support each other day-to-day when travelling on the network. Making sure rail users feels safe, and letting perpetrators of sexual harassment know their behaviour is not tolerated on our network.